Company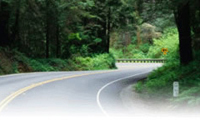 Ridley Financial Corp (dba: KR Annuity & Insurance Services and dba: KR Tax) specializes in and is committed to helping employees of public schools pursue their financial goals and dreams. We have serviced the needs of educators since 1988. We strive to be our client's most trusted advisor through our professional knowledge, integrity, and personalized service. Our tax planning and tax preparation services for individuals and families are provided with the same professionalism and at competitive rates.
We have worked with thousands of employees in public school districts throughout Riverside and San Bernardino Counties with the aim to always meet or exceed their personal financial objectives. Our commitment is to establish long-term relationships and to exceed the expectations of our clients.
We believe that our client's needs come first. Therefore, by first providing a thorough evaluation of their present financial position, by reviewing their goals, and then by developing a strategic plan we will begin to work together to achieve their current and future objectives through sound tax and investment strategies.